By Missa Zahran
That moment she couldn't hold her tears, they were flowing without her consent, the two ladies who joined her in the trip through Europe left her to feel the moment, they didn't know why she was tearing, and they didn't know the story back then. They didn't know she is a Palestinian that holds Syrian Document for Refugees.
She was in the middle of the Alpes walking in a very small village in Switzerland called Chateau d'Oex, where houses have names and wooden tables were made around old trees, she found a house that matches her dreams, she stood at its doorstep for an unknown amount of time. Between the smell of the autumn breeze and the sound of a cow's bell ring se sensed her upcoming days in its back yard as the house was calling her by her name to meet for the first time and to tell her about all the love and laughs that will enlighten her world, She is living the dream or more. She wished if her family could feel what she was feeling. It was a breakthrough! A glorious victory on all the political restrictions that were holding her feet, arms and words but never her imagination and soul. Her soul flew every night to a different spot in the world, it had always believed that it had the right to be everywhere and it meant everywhere.
She was thirteen years old when it all started. She was studying geography but couldn't memorize the maps, there was a lot of information and she was frustrated until her father came in and held her hand. He told her "The floor of your room is the whole world, dance between the countries" one moment she was singing on the banks of the Nile where people were so kind and warm hearted, then dancing under the aurora lights where she witnessed the greatness of the universe creator, and with a big leap across the room she was climbing the Himalayas where she found peace in the hearts of Buddhists, between here and there she felt like a white butterfly.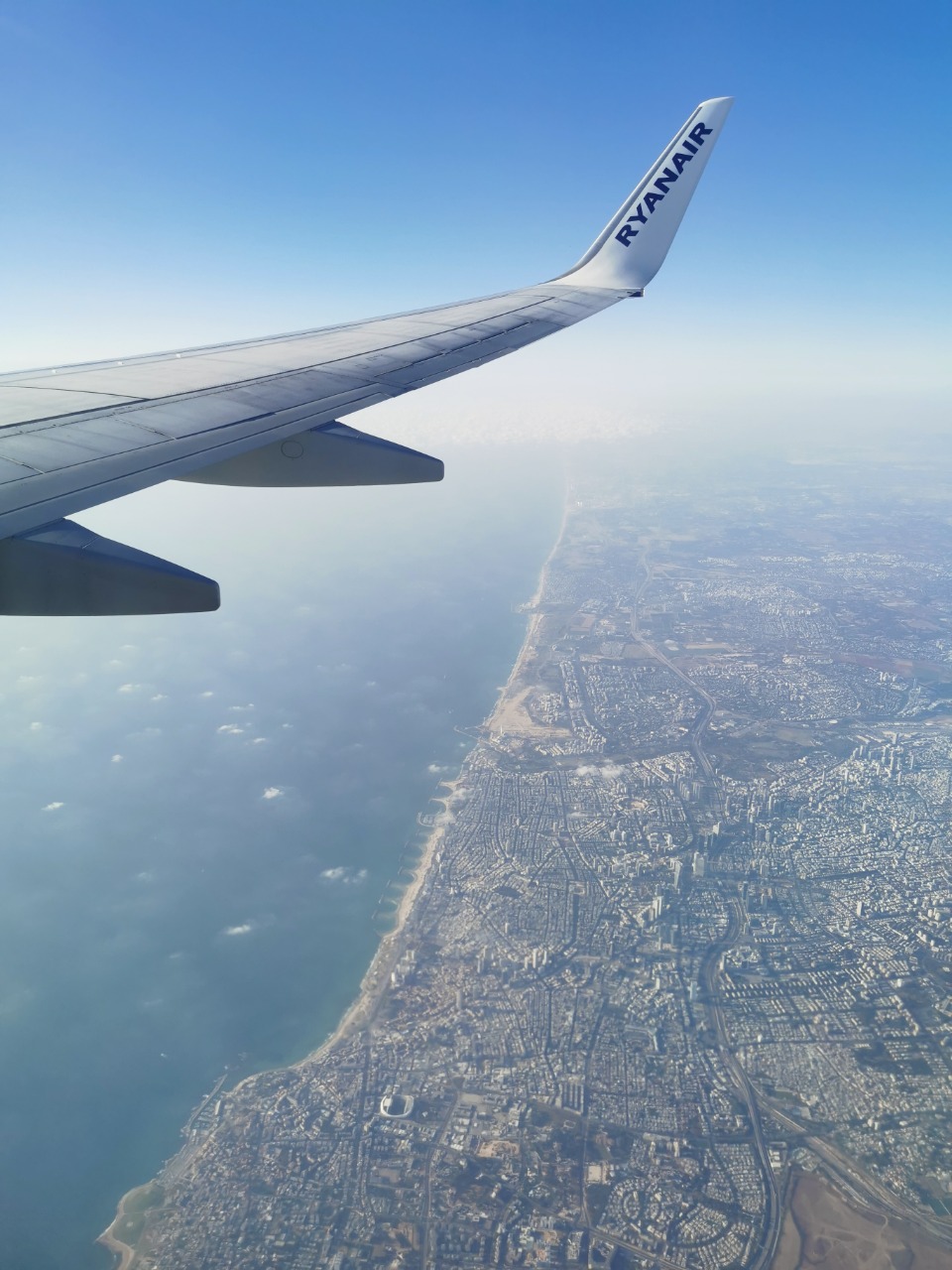 Years later the dream grew, she was curious to know what was out there but little did she know, she was heading towards an impossible mission, where she was going to fall many times before she could get lost in this world. The first disappointment was when her visa application was rejected early 2013 from the Egyptian embassy, she tried to hold her tears but when she passed the embassy doors in Amman she exploded in sadness and she kept telling herself repeatedly "this is injustice, they were supposed to talk to me, to know me, to look beyond my passport! But that is politics".
Then the hits were coming one after the other. In the same year the whole team at her work decided to have the cycle meeting in Turkey but not her. Simply because the embassy needed two months to check her records and even then, she was hit with another rejection. So, while everyone was there together, she could do nothing but join them over Skype. She would never forget how her colleagues hugged her when they came back and she was delightfully surprised with all the gifts they brought to her. They were trying to say "We know it's extremely hard but you have an even stronger soul". Few years later, she was the super star at work and she made great achievements and the management asked her to have a business trip to UAE to finalize some pending matters, residency and visa applications were submitted on her behalf three times, the rejection was the answer every time, and guess what was the reason? "Her passport".
Blow after blow and application after another, she started to develop a sarcastic sense about the whole matter, by telling herself "Well, I still have the rest of the world" I don't know if she was strong because she was fiercely holding to a thirteen-year-old dream or if she wanted to tell her father that they won even after three generations of being refugees.
One day in May 2018, she was working at the office in Amman and she received an email from the Indian embassy telling her that her visa was accepted after three months of checking! She can travel. She packed her bags in a single week and travelled with her friends to India, she was like a kid exploring every single detail. Upon her arrival in New Delhi airport, where it took her an extra 45 minutes to verify her passport and visa, her friends were looking at her, feeling bad but she was looking at the diplomatic queue while saying to herself: "It's okay I am special and one day I will be treated extra special, I just know it".
Later that same year in September, she received a call from the Norwegian embassy telling her that her passport is not admitted in the country so she had one of two options either to withdraw the application and get the fees back or submit the application to Denmark, and yes, she chose the second option. A week later she received a call from the Danish embassy where they interviewed her for around 30 minutes, they verified every single detail about her family, her work, her money. It was a tough one. When she hanged up the phone she cried and said "that's it! I don't want to travel anymore. I cannot go through this anymore". A few days later the embassy called her again but to tell her that she has been accepted, she cried so hard and her mind was saying: "I will see the aurora lights, no need to see them on YouTube anymore".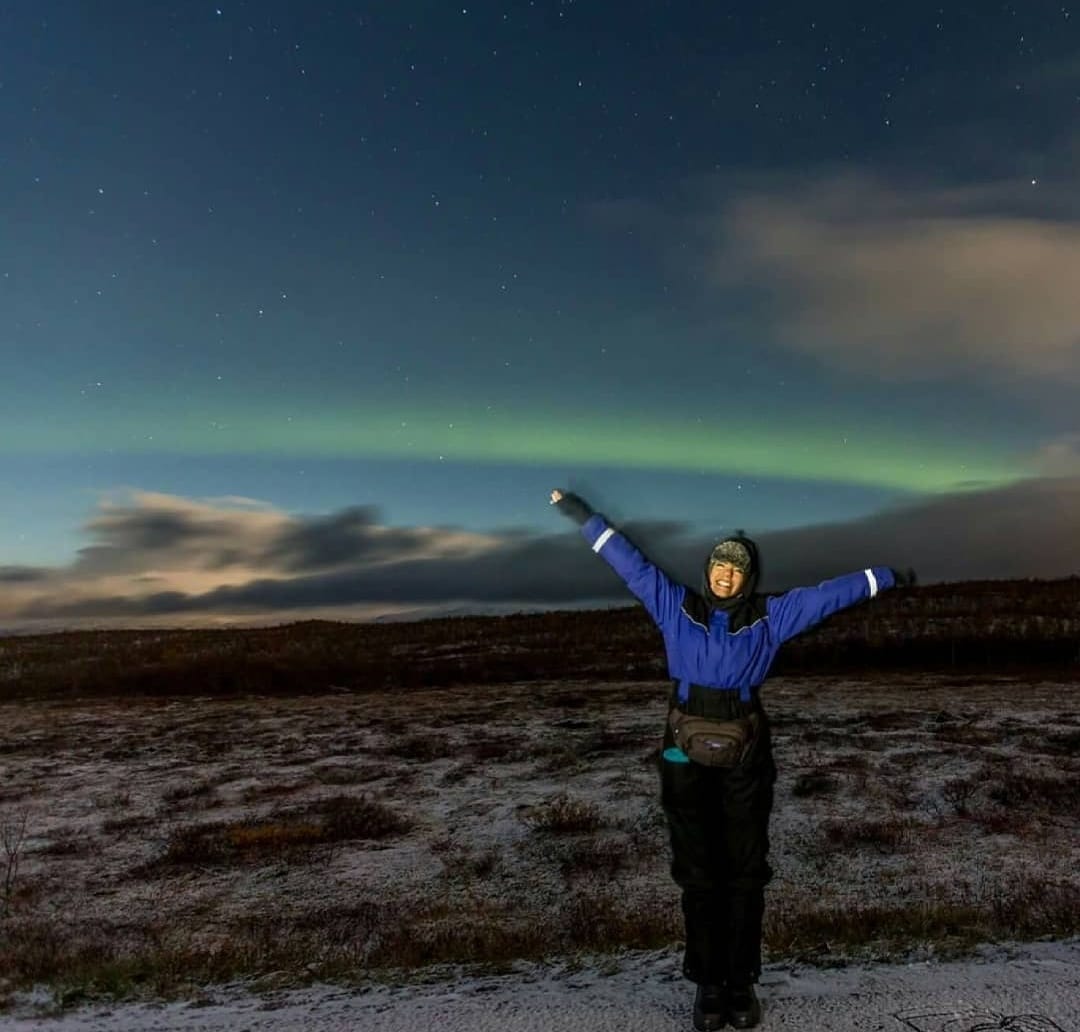 She whispered to herself in the middle of the Alpes "this is beyond the dream, everything is possible, I am confident it is".
Years have passed since she was in the Alpes, she knows by heart that doors cannot stay locked for too long, and she knows that she has the whole world as long as her imagination is alive every night.
Missa is proud of her Palestinian roots, she considers herself an ambassador to the whole world, she talks about Palestinian's life with an open mind every time she meets someone curious about it, she talked to people in Cyprus, Saudi Arabia, Maldives, Azerbaijan, Switzerland, France, Sweden, Denmark, India, UAE, Turkey. Some countries have welcomed her again after many rejections and others are still holding her application. Between all her stories she chose Amman to be her home. She appreciates how people in Jordan welcomed her yet she wants to break these barriers and fly freely everywhere, see the world and come back to tell stories about it.
She told me once:" What is considered a right to you is a privilege to me.". Well, I believe she obtains a wonderous magic called "determination" don't you agree with me?
Missa Zahran is a determined Palestinian financial consultant. She was born in Haifa, but lives now in Amman (Jordan)