Eight migrants living in France and England spoke to MigraMundo about the difficulties in the midst of the lockdown established to contain Covid-19
Written by Victória Brotto
Translated by Natália Valverde

Read here the Portuguese version
Read here the Spanish version
"The lockdown is like a war, but without weapons," says Agnes Amon Tanoh, 63, a refugee from Ivory Coast and now living in the English city of Birmingham.
She and seven other migrants living in countries like France and England have reported to MigraMundo stress, loneliness, financial and study difficulties. They also mention lack of food and hygiene items due to rising prices and the closure of NGOs.
Those in process of regularisation says on stalled cases and video hearings, which is not a very efficient tool for the communication between applicants and judges, especially if the applicant does not have a good internet connection.
Often the fact that libraries and media libraries, used by this population for such purposes, are closed, means that many migrants will not get a reasonable internet connexion as they cannot pay for it.
A., a Lebanese Palestinian, who has lived in England for six years and now lives in Birmingham, filed an appeal after his application for asylum was refused.
"I applied again for asylum, but I was told that all procedures are blocked because of the Coronavirus. I hope the government will do something because people are suffering without refugee status (which allows them to work and study in the United Kingdom)".
A. currently receives a short financial aid. Since he had the asylum refused, he stoped his studies.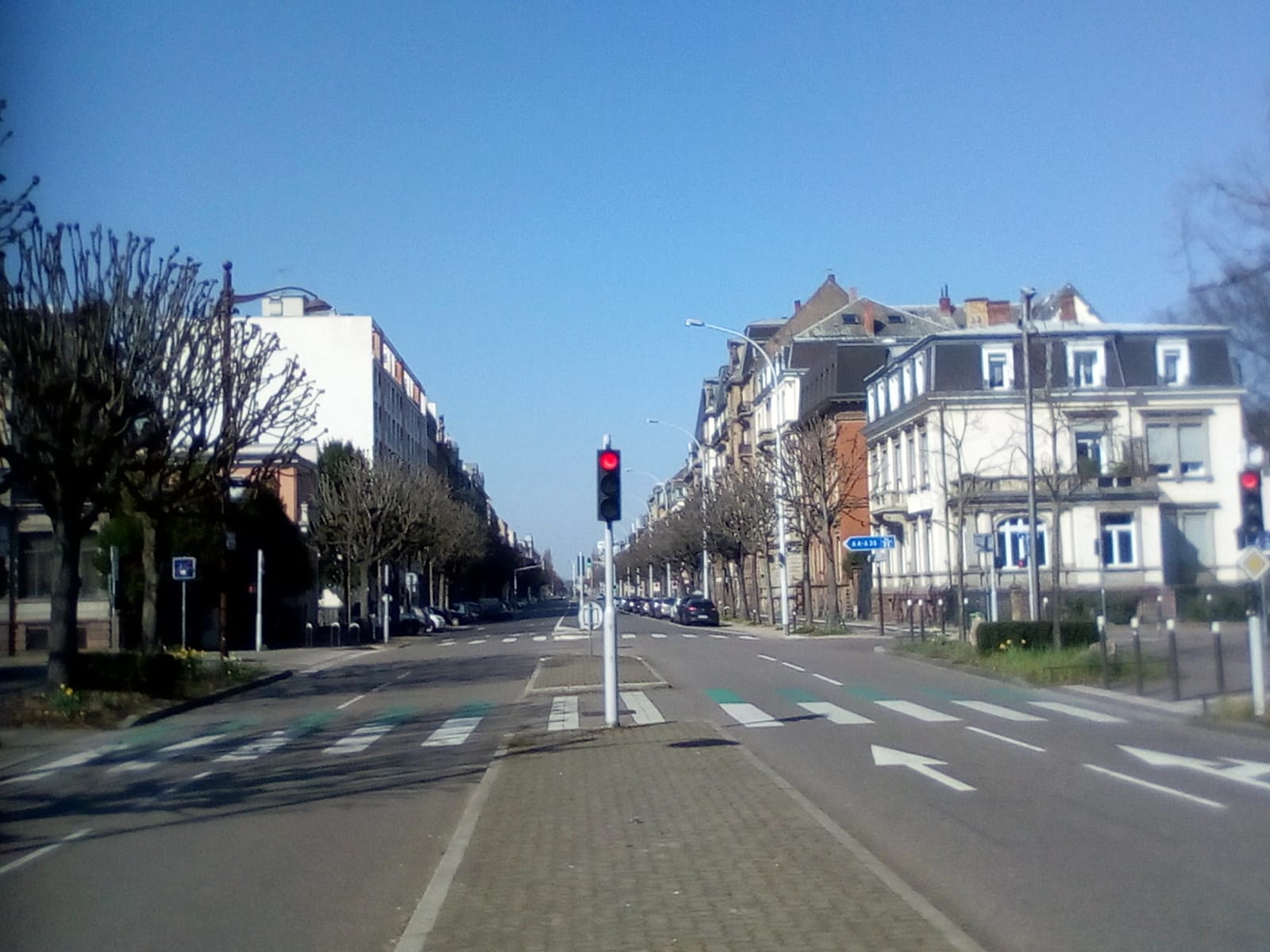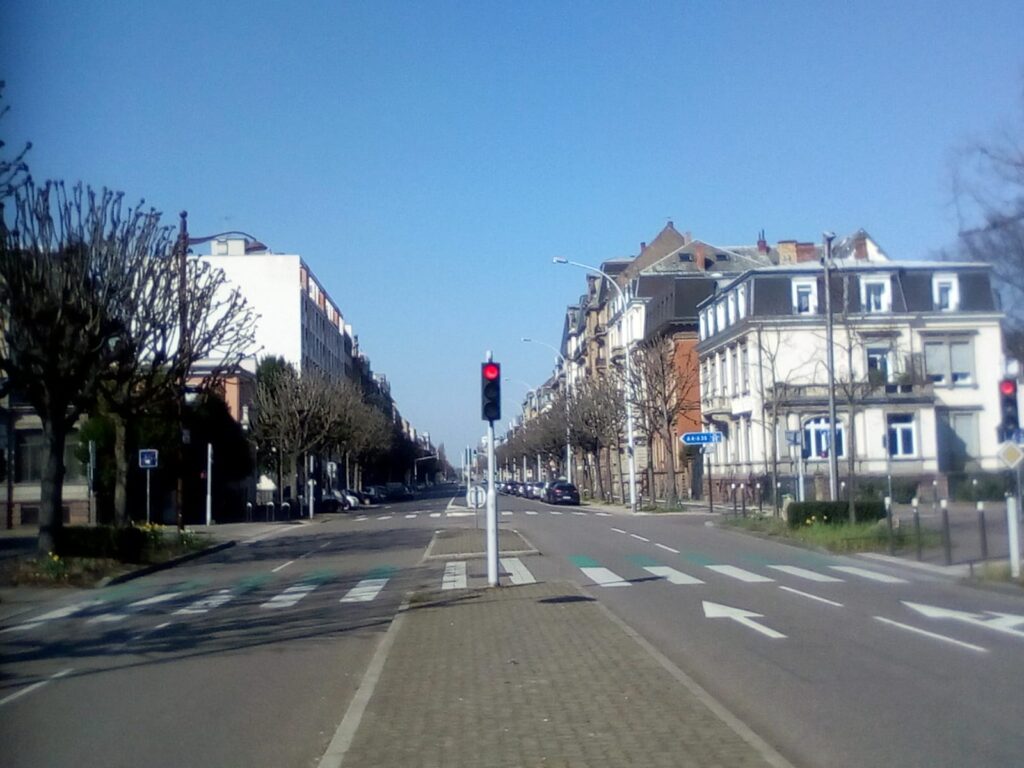 Technology that helps or hinders?
"A friend should appeal the ruling, but she can't. What will happen? We don't know! All the NGOs have stopped setting up physical meetings, the public libraries are closed, so how will we get internet connexion if we don't have computer at home? And even if we have, an asylum seeker can't afford internet connexion," says Agnes.
Hope Projects is one of the organizations that offers legal and social assistance to homeless immigrants in Birmingham who have their applications denied.
"We spent lot of time talking to people to make sure they understand the situation and what they need to do," says Phil Davis, the institution's coordinator.
The situation even affects migrants who are part of the entity's team, such as the Iranian Amir, who also runs a Persian LGBT organization.
"I am waiting to be able to submit my documents to court. With the confinement, all processes are suspended and no one knows what can happen".
The court rooms have increased the number of regularization hearings made by videoconference. Although they represent a safe medium in times of pandemic, they can be a problem for asylum seekers who do not speak the local language, for exemple.
Uncertainty and stress about regularization
Two asylum seekers living in Strasbourg, France – with whom MigraMundo spoke – have also had their asylum applications denied and are awaiting the reopening of the National Court of Asylum Law (CNDA, in French) for their appeals to be heard.
The French government ordered the lockdown two weeks after they were informed of the negative decision on their asylum applications – the quarantine was extended at least until early May.
And it was only a week after they learned that no appeals could be made because the Court was closed.
For those asylum seekers in France who have had their first application denied, it is extremely important to act quickly. As soon as the Court decision is received, the applicant has 15 days to inform the government if he wants to appeal and if he needs a lawyer.
Once with the lawyer, he has one month to rewrite the history of his client, present new evidence and send it to the judges. These deadlines were provided for by the French government's 2018 Asylum and Immigration Reform.
In other words, a week without knowing whether or not he can appeal means more than half the time an asylum seeker has to react.
N., an Afghan asylum seeker living near Bordeaux in south-west France, is waiting for the opening of the National Court of Asylum to be heard. Unlike other migrants, he was able to lodge his appeal before the confinement.
In an interview on the phone, N. reported "too much psychological stress" because his asylum application had been denied because his family was still in Afghanistan, living under the threat of death because they were Christians in a Muslim majority region.
He and his family fled to Iran for the purpose of embarking to Europe, but his wife and daughters were deported because they had no visas. Today, he is confined in an apartment with other asylum seekers, from where he awaits the reopening of the court that will judge his appeal.
"My situation is very difficult, more than being confined, my problem is that the French government doesn't believe me."
Waiting until the cases are reopened in no way alters the rights of asylum seekers in France. They still have the right to remain in the country and to live in an accomodation given by the gouvernement. However, with the court closed, free legal assistance has been suspended until the end of the confinement.
Financial difficulties
Syrian Reem Alkhatib, 40, lives in the city of Wissembourg, 50 kilometres from Strasbourg (France) after fleeing with her two sons from the war in her home country. She reports difficulties in paying the bills since the restaurant where she works has closed.
Reem, as well as 6.9 million people in France (according to information from the Ministry of Labor), has resorted to partial unemployment insurance. But for her, the appeal is not enough.
According to the March 25th decree made by the French government, in order to prevent employment contracts from being broken, the worker who cannot work during the confinement can request partial unemployment insurance. The scheme establishes 70% of the gross wage or 84% of the hour worked.
"With partial unemployment insurance, I get a maximum of 1,000 euros, but my bills are higher than that," she says. "I'll have to work in the factories, there are a lot of people doing it because they have no choice. It's dangerous because the risk of infection by the virus is high, but I have no other choice."
A few days later, Reem told the report that she got a temporary job as a cook in a nursing home. The Syrian refugee also said the French government should know that refugees and poorer immigrants are "one of the most fragile parts of the population.
"We don't have the mastery of the language, nor do we have so many acquaintances here in the country, so it's hard to turn around at a time like this."
In England, the Ivorian Agnes is experiencing the same difficulty as Reem, but has not found a solution to pay the bills. "As a cleaning agent, I only get paid for the hours worked. So, as long as I'm confined, I won't get any wages."
In a recent statement, the director of the World Health Organization (WHO), Tedros Adhanom , stated that it was the responsibility of governments to care for their citizens, especially the most vulnerable.
Loneliness and mental health
"Most refugees and asylum seekers are people living alone in foreign countries. They usually participate in meetings organized by NGOs precisely to socialize," says Agnes.
"Since no one can leave or continue their activities as before, everyone feels sad, confused and this affects people's mental and psychological health," says A, a Palestinian asylum seeker in England.
Syrian Mohammad Ahmad, 33, a refugee living on the outskirts of Paris, also spoke of taking part in meetings that helped him to practice his French. "I was going there to talk to the people and to practice my French, but today I can't. Everything is closed," he said.
Mohammad was arrested twice by the forces opposing the Syrian regime, and today he finds himself confined in a small social apartment on the outskirts of Paris.
Amin Tatari, a 23-year-old Syrian refugee who returned to high school after entering the French education system, is home-schooled in a small town near Strasbourg.
"Most teachers send documents explaining the subject by e-mail, along with their homework. I have to read and try to understand by myself," he says. "But since French is not my native language, I find it very difficult," says Amin, who says he spends up to 10 hours a day studying.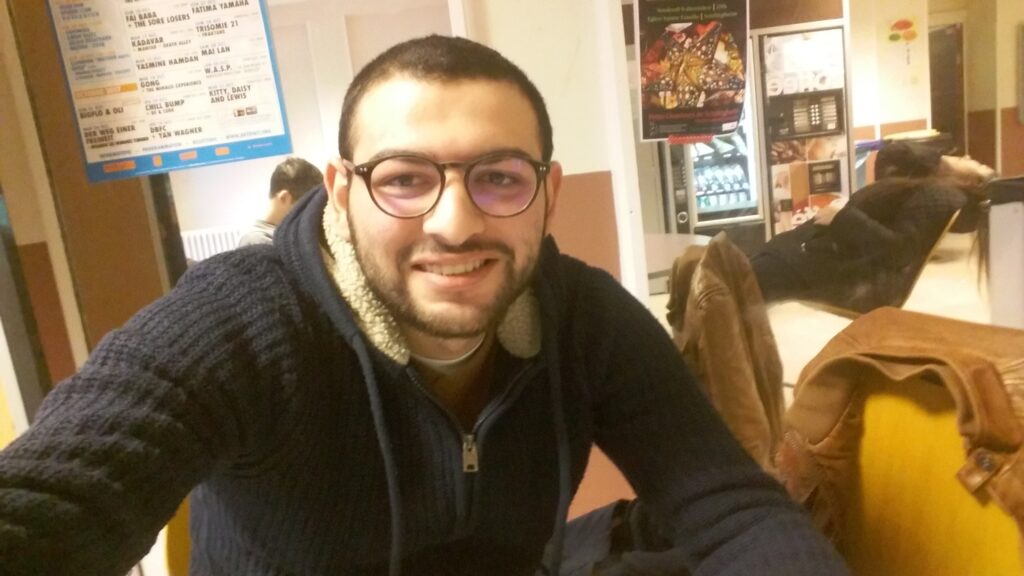 Iranian Amir also talks about reports of asylum seekers who have no toilet paper or household cleaning items provided by the British government: "We expected the authorities to pay more attention to people, who were not informed and assisted in the way they should," he says.
"An asylum seeker has two daughters and found out this week that she is pregnant. And then her whole family had to isolate themselves because of the risk," Agnes reports. Besides the food, she had to buy an internet pack for the two girls to follow the classes.
Still in the UK, a refugee from Zimbabwe reports "a lot of stress" because she is alone with her baby son. "To go out shopping I have to take him (…) it scares me to think he might get infected."